Guiding You Through Laser Eye Surgery
Laser eye surgery is a popular vision correction option that helps patients achieve their vision goals. At Experts on Sight, we provide laser eye surgery consultations to guide our patients through what to expect.
Our team is part of your laser vision correction journey through the consultation process. Contact us to schedule your consultation today and learn if laser eye surgery is a good option for you.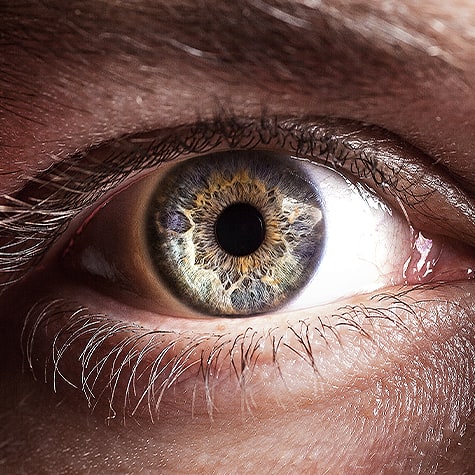 Understanding Laser Eye Surgery
Laser eye surgery is used to reshape the cornea to correct refractive errors such as myopia (nearsightedness), hyperopia (farsightedness), and astigmatism. Laser vision correction can be an excellent option for patients who want to reduce their reliance on glasses or contact lenses.
During your consultation, our team will conduct a thorough evaluation that can include:
Reviewing your eye history
Full medical evaluation of the cornea and eye
Eye dominance testing
Reviewing your refractive surgery options
Our team can discuss what refractive surgery option is best for you based on your unique visual needs through a comprehensive consultation. Following Up on Your Surgery
Your vision won't be clear immediately following your laser eye surgery procedure. It can take some time before your eyes fully heal, and your vision stabilizes.
At Experts on Sight, we provide post-surgery care to ensure the recovery process is progressing smoothly. Our team will schedule follow-up appointments to monitor patient recovery and address any questions or concerns.
Follow-up appointments allow our team to see how your eyes are healing and check for complications.
Achieving Your Visual Goals
Our team at Experts on Sight is dedicated to helping you navigate the world of laser eye surgery. Our consultation services can help you understand what to expect from the process and answer questions or concerns you may have.
Contact us to schedule your consultation today to see if you're a candidate for laser eye surgery.

Gilbert
We're located just off Lindsay Road in the San Tan Professional Village, with plenty of parking out front. If you have trouble finding us, please give us a call.
3303 South Lindsay Road, Suite 101

Gilbert

,

AZ

85297
Hours of Operation
Monday

:

9:00 AM

–

5:00 PM

Tuesday

:

9:00 AM

–

6:00 PM

Wednesday

:

9:00 AM

–

6:00 PM

Thursday

:

8:00 AM

–

3:30 PM

Friday

:

9:00 AM

–

5:00 PM

Saturday

:

Closed

Sunday

:

Closed
Mesa
Find us right off East McKellips Road in the same parking lot as Arby's. Feel free to contact us if you have any trouble finding our location.
1919 East McKellips Road, Suite 103

Mesa

,

AZ

85203
Hours of Operation
Monday

:

9:00 AM

–

5:00 PM

Tuesday

:

9:00 AM

–

6:00 PM

Wednesday

:

9:00 AM

–

6:00 PM

Thursday

:

9:00 AM

–

5:00 PM

Friday

:

9:00 AM

–

5:00 PM

Saturday

:

Closed

Sunday

:

Closed