Searching for the Right Fit
Contact lenses are a more viable alternative than ever to your prescription glasses. Advancements in contact lens technology have made them a common and popular vision correction option.
At Experts on Sight, we offer various brands and specialty contact lenses to help meet our patient's unique visual needs.
Our contact lens exam includes a detailed fitting process to ensure a safe and comfortable fit. Book your contact lens exam and fitting today at Experts on Sight.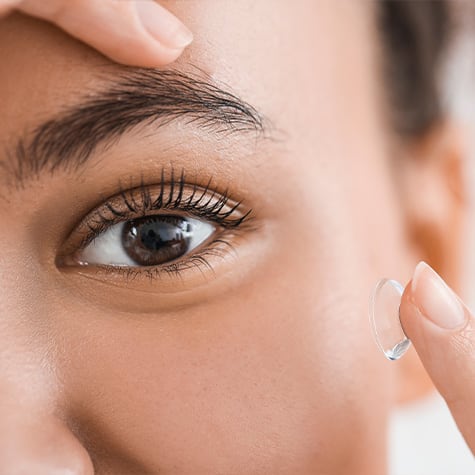 Keeping Your Visual Needs in Mind
Our exam and fitting process is built around your visual needs. Contact lenses are worn to correct refractive errors such as myopia (nearsightedness), hyperopia (farsightedness), astigmatism, and presbyopia.
During your comprehensive contact lens exam, our team will check your visual acuity to test how well you see letters and symbols from a distance. We will also discuss your lifestyle needs and determine if your eyes produce enough tears for comfortable and safe contact lens wear.
At Experts on Sight, we strive to help our patients find the best vision correction option for their needs. Specialty Lenses for Your Visual Needs
Contact lenses offer a wide range of vision correction options and fall under 2 main categories, soft contact lenses and rigid gas permeable (RGP).
Soft contact lenses are made of soft, flexible plastics that allow oxygen to pass through to the cornea.
RGP lenses are more durable than soft contact lenses and usually last longer. RGP lenses require a longer adjustment period, and it can take up to a few weeks for your eyes to fully adjust.
At Experts on Sight, we offer specialty contact lenses for more complex vision correction needs.
The Contact Lens Fitting Process
The contact lens fitting process is essential to help our team determine your comfort and vision correction needs while wearing your new lenses. At Experts on Sight, we use corneal topography to ensure your contact lenses fit comfortably.
Corneal topography allows our team to map the surface of the cornea and works like a 3D map that helps find distortions in the curvature of the cornea. This process can help our team determine what your unique visual needs are and what contact lenses are the best fit.
Our Variety of Brands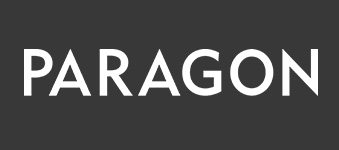 Paragon
Paragon offers a surgery and glasses free method of correcting and controlling myopia. Paragon CRT lenses work for children or adults, gently reshaping the cornea while you sleep. After about a week of nightly wear, you'll be able to go without glasses or contacts during the day. Try Paragon's CRT lenses and discover daily freedom from myopia.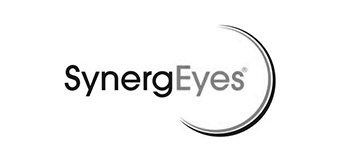 SynergEyes
SynergEyes hybrid contact lenses transform the vision for patients with astigmatism, presbyopia, and irregular cornea conditions. Since the first generation of hybrid lenses came to market in 2005, the company has continued to develop and deliver advancements in hybrid contact lens technologies. Generation 2 lenses combine new high-Dk materials with more comfortable, vision-optimized designs. In 2015, several new products expanded the vision possibilities for patients that will benefit from this leading technology.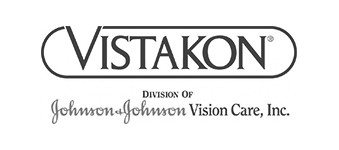 Vistakon
VISTAKON® has become a world leader in vision care through our unwavering commitment to the highest standards of quality.Through our worldwide network of eye care professionals, we gather insightful feedback that is used to further the safety and improvement of our products and processes. Get Your New Contacts Today
At Experts on Sight, we offer comprehensive contact lens services for our patient's visual needs. A comfortable and precise fit is important to us, and we want to help you find your new contact lenses.
Contact us to schedule your contact lens exam and fitting today.

Gilbert
We're located just off Lindsay Road in the San Tan Professional Village, with plenty of parking out front. If you have trouble finding us, please give us a call.
3303 South Lindsay Road, Suite 101

Gilbert

,

AZ

85297
Hours of Operation
Monday

:

9:00 AM

–

5:00 PM

Tuesday

:

9:00 AM

–

6:00 PM

Wednesday

:

9:00 AM

–

6:00 PM

Thursday

:

8:00 AM

–

3:30 PM

Friday

:

9:00 AM

–

5:00 PM

Saturday

:

Closed

Sunday

:

Closed
Mesa
Find us right off East McKellips Road in the same parking lot as Arby's. Feel free to contact us if you have any trouble finding our location.
1919 East McKellips Road, Suite 103

Mesa

,

AZ

85203
Hours of Operation
Monday

:

9:00 AM

–

5:00 PM

Tuesday

:

9:00 AM

–

6:00 PM

Wednesday

:

9:00 AM

–

6:00 PM

Thursday

:

9:00 AM

–

5:00 PM

Friday

:

9:00 AM

–

5:00 PM

Saturday

:

Closed

Sunday

:

Closed